Mark your calendars now.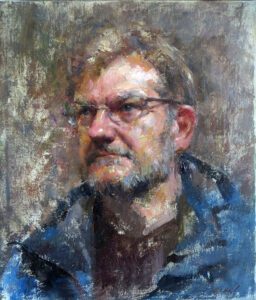 We're excited to announce that Mary Qian will join us in Atlanta for a three-day portrait workshop in September, 2022. Details will be posted in January 2022.
ABOUT Mary Qian: Qian's love of painting shines through in her figurative canvases, which present seemingly unposed subjects that somehow feel vibrantly alive.
"My best paintings happen when the model is taking a break or even taking a nap," the artist explains. "For me, it's about capturing the human spirit, not just addressing the technical side of painting." 
To see more: http://www.maryqian.com/
To be notified when more details are available or when registration opens, fill out the form below: