By Kathy Morris
Egg tempera rewards those who possess patience and perseverance with its gifts of beautiful luminosity and subtle satin luster that is unlike any other medium.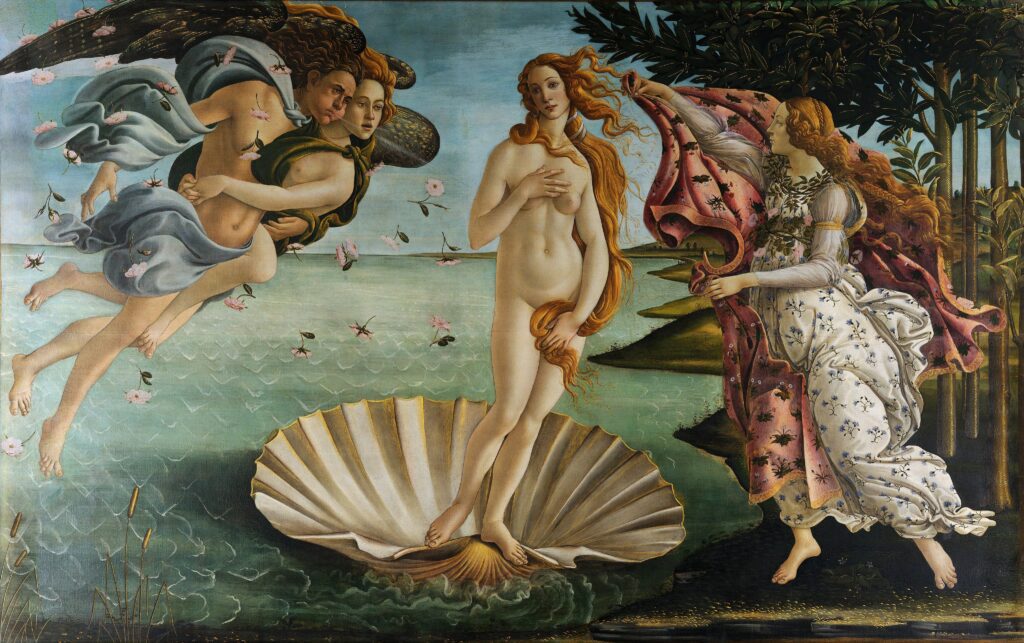 Egg Tempera is a painting medium made from the simple ingredients of powdered pigment, egg yolk and water. Although it is relatively uncommon today, egg tempera paintings date back to antiquity and have exceptional longevity.  Roman Egypt Fayum mummy portraits painted with egg tempera still exist from the first century AD.  Botticelli's "Birth of Venus" is a notable egg tempera painted during the period of egg tempera's dominance as a painting medium before the invention of oil paints around 1500 AD.
Powdered pigments are dispersed in water to form a paste, and then mixed with egg yolk. Egg tempera must be made from scratch because it would putrefy if it were put in a tube. The egg oil and proteins in the yolk cure and bind the pigments to a surface. The traditional substrate is a wood-based panel coated with traditional gesso (collagen glue and chalk or gypsum) sanded to a smooth finish. However, a modern substrate for egg tempera has been developed by www.naturalpigments.com, which is more durable, archival, and convenient than wood panels. Commercially produced egg tempera paints called "tempera grassa" are sold in tubes, and are not pure egg tempera. They behave differently from homemade tempera.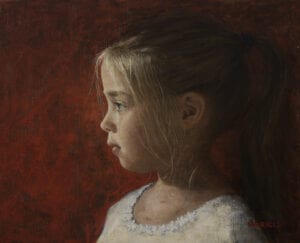 Egg tempera is a water soluble mixture by which form is built through a multitude of layers of thin paint which are intrinsically transparent in nature. The paint dries to the touch within seconds, however, it takes several months for a painting to fully cure. Many layers are needed to develop an image. Tempera is commonly applied with cross hatching but also can be sponged, splattered, puddled, and manipulated in many ways to produce desired effects. Unlike oils, egg tempera is unsuitable for impasto painting. Thick layers of tempera will crack and flake off, thus the need for the many thin layers. Because it dries immediately, it is not possible to blend it like oils. Instead, the building of form is achieved through the accumulation of countless layers of linear type brush strokes. Egg tempera has the capacity to combine color with line in a way that is almost like drawing with paint.
Those who have heard of egg tempera most commonly associate it with iconography or Andrew Wyeth's work. Consequently, the medium is rarely perceived as anything other than the stylized look of an icon or the beautiful weave of earth tones in a Wyeth painting. Unfortunately, few artists use this medium today. The most notable American artists using egg tempera in recent history are Andrew Wyeth, Paul Cadmus, Thomas Hart Benton and Robert Vickery. A few contemporary artists leading the revival of egg tempera today are Julio Reyes, Candice Bohannon and Koo Schadler.
Being a time consuming, challenging medium to master, egg tempera rewards those who possess patience and perseverance with its gifts of beautiful luminosity and subtle satin luster that is unlike any other medium.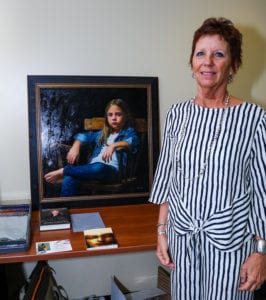 About the author: Kathy Morris is a contemporary realist painter and self-avowed people watching junkie, bringing beauty and optimism into a world that desperately needs it. Internationally acclaimed, grandmother of twelve, and "late bloomer," Kathy has overcome the challenges of trauma and life long hearing loss to courageously pursue her artistic ambitions, inspiring others to overcome personal obstacles and achieve their dreams.
Kathy's international, award winning portraits have been featured in International Artist Magazine, Western Art and Architecture,The Best of Drawing Magazine, Artists Magazine and others.
Read more about Kathy Morris here: kathymorrisfineart.com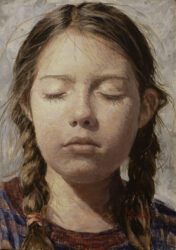 The featured image (above the article) is from All The Light We Cannot See, Egg tempera on board, 7"x5" by Kathy Morris.