By Margaret Ann Garrett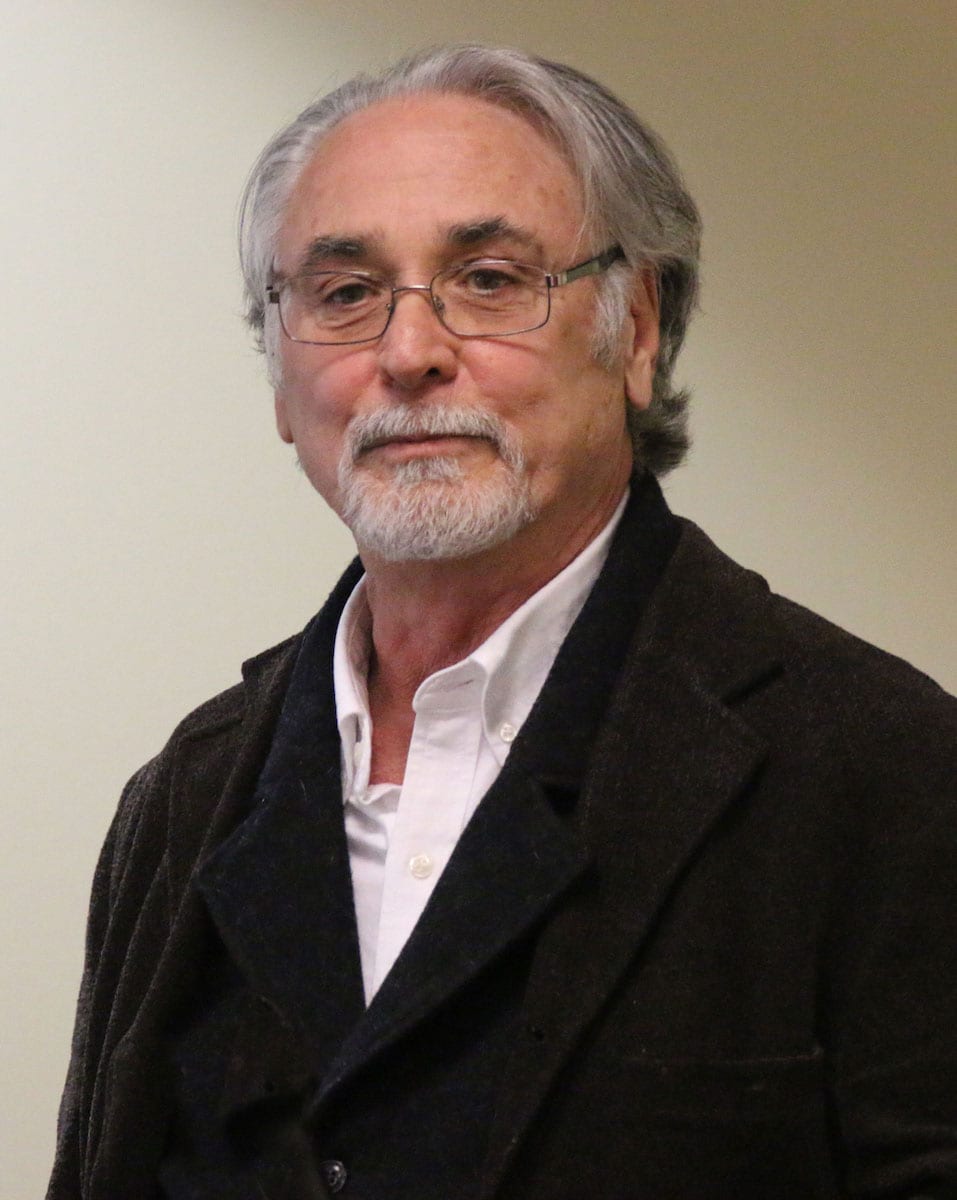 "Listen to the painting as you work, don't be distracted from the connection between you, the model and the canvas." If you took notes at Marc Chatov's presentation for the PSA March meeting titled, "The Portrait Process, Beyond Painting," you have much to think about. His presentation to a standing-room only audience that evening was of a select group of his work, and he shared some of his techniques and philosophy.
Born into a family of artists and musicians, Chatov has been immersed in art all his life and even remembers getting into trouble in grammar school for a drawing he did of his teacher. A sought after portrait artist and teacher, he tries to teach how to see, not just how to paint. As he said, "to show the world in a deeper level—most of us don't know how to see." And he added that sometimes we worry too much about the outcome of a painting, not understanding that being "in the creative spirit is more important."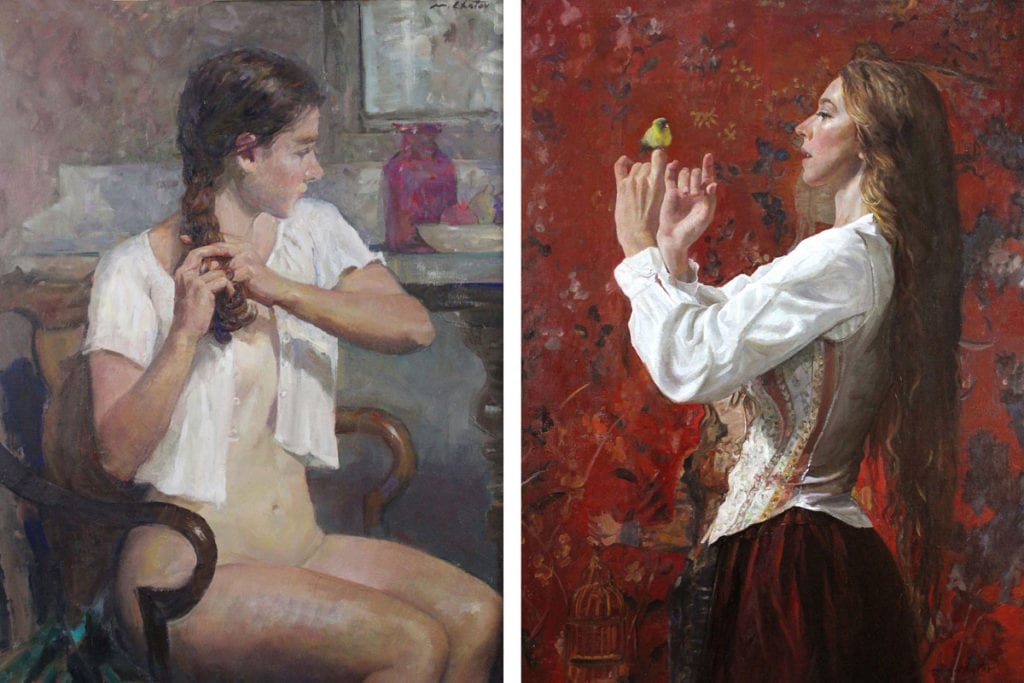 In the atelier of his father, Roman, and his uncle, Constantin, he was exposed at a young age to the principles of academic art. Throughout his career, he has shared these fundamentals with his students, as he did that evening, by advising them to "draw every day, it's absolutely fundamental and keeps you in shape. Drawing is to the painter what musical scales are to the pianist."
As a nationally known artist with numerous awards and recognitions in his bio, Chatov is able to negotiate portrait commissions that allow him ample time to work from life. If possible, the client will pose in his studio in Madison, Georgia. At other times, he will travel to the home of the subject and work on-site. In his portraits, the setting becomes a biography and each item or prop is chosen to tell a story about the subject. He also loves to paint the still life, not just because the 'model' keeps very still, but because he can see human feeling in a still life, and "a good still life talks to you."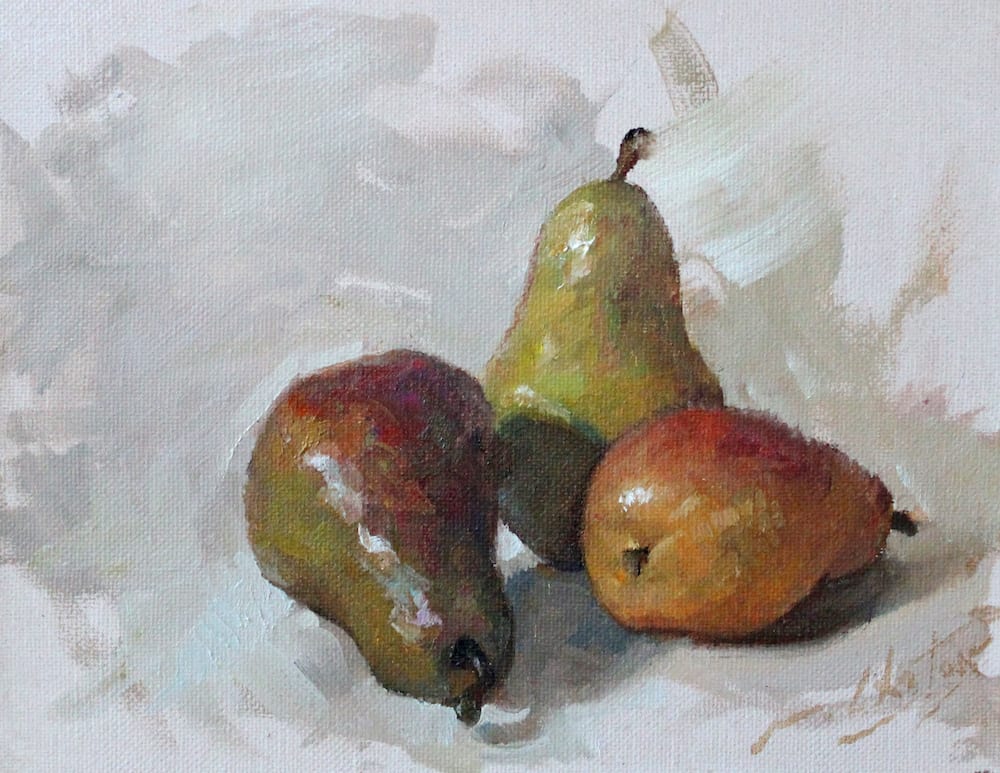 Chatov addressed the role of art history on the artist and the role it's played in his own development and working process.  He still studies the masters, whether in person or through books in his extensive personal library. He's been influenced and inspired by, among others, the works of Velázquez, Repin, Cassatt, and Sargent. Chatov always looks to the masters when faced with a challenge to see how they addressed a similar issue. Whether it's a question about a still life, a portrait, or a landscape, he believes that the masters can show you a path.
A master in his own right, Chatov is recognized for his distinctive style of brushwork and use of color. Just recently (April 2018) he received an Exceptional Merit Award from the Portrait Society of America, and later this year will have an article in International Artist Magazine.
Generous with both his time and knowledge, Marc Chatov has been a member of the PSA Advisory Board for a number of years and impacted the work of many PSA artists. For more information on his work, visit ChatovStudio.com