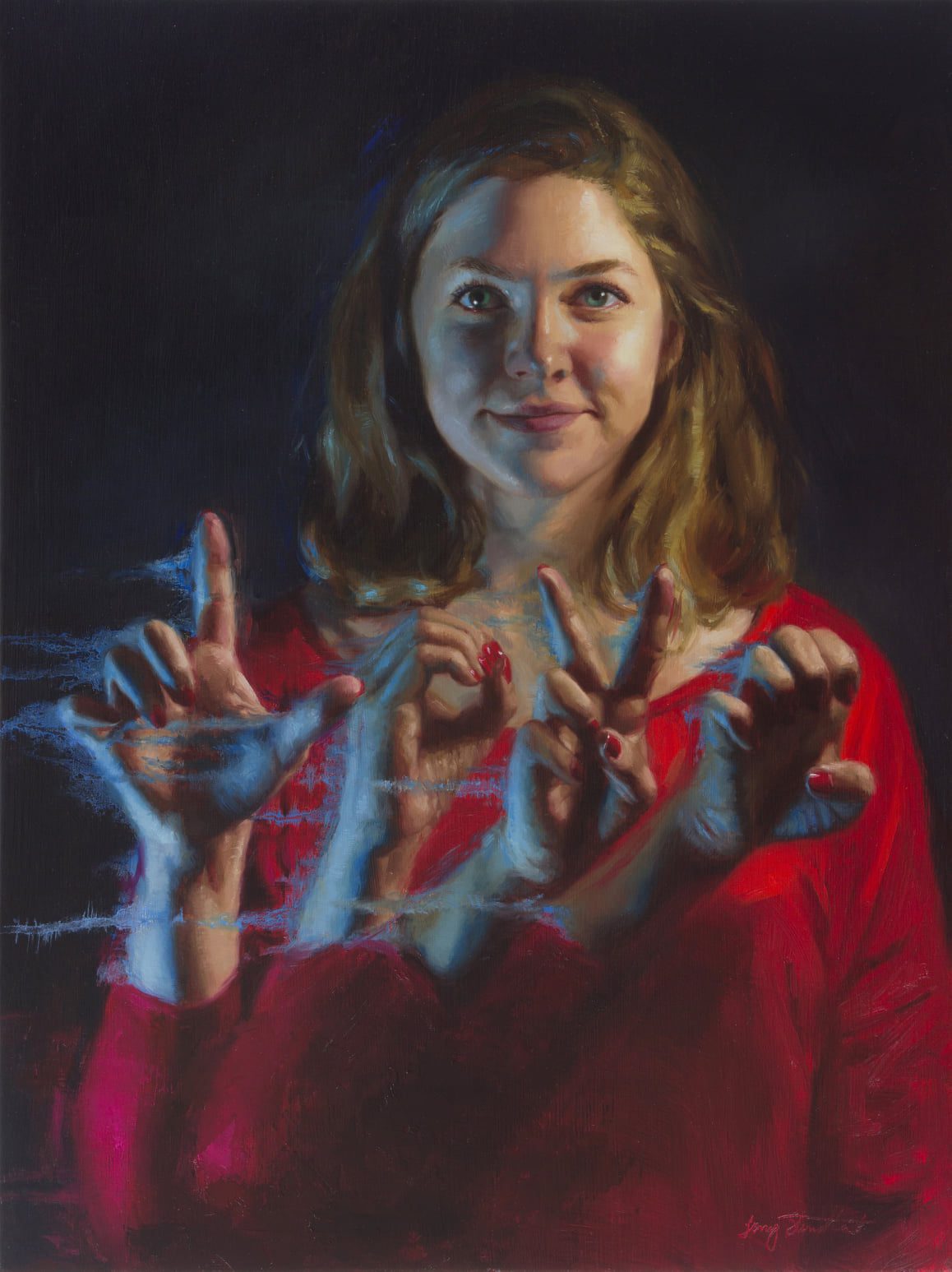 Portrait Society of Atlanta Fall 2021—Open Juried Exhibition
PLEASE NOTE THE DELIVERY DATE CHANGE.
Because the gallery is closed for Columbus day on the 11th, delivery is now scheduled for TUESDAY, OCTOBER 12th.
(Please call Holly Henson if this date change presents a delivery problem for you.)
The Portrait Society of Atlanta FALL 2021 Open Juried Exhibition will be held at The Ventulett Gallery, at Holy Innocents Episcopal Church, 805 Mt Vernon Hwy NW, Atlanta, GA 30327. This competition will be juried by nationally recognized artist Terry Strickland, and is open to current Portrait Society of Atlanta members and non-members with eligible work. The deadline for submitting work is September 8, 2021. Please see the prospectus for the full details.
VIEW or DOWNLOAD THE PROSPECTUS: PSA Fall 2021 Open Juried Exhibition
IMPORTANT DATES:
Entry Deadline: September 8, 2021
Notification: September 27, 2021
Delivery of Art: Tuesday, October 12, 2021, 10:30am – 1:30pm
Opening Reception: Thursday, October 14, 2021, 6:00pm – 8:00pm
Show runs: October 14 to November 12, 2021
Gallery hours: Monday – Thursday, 8:30am – 5:00pm
Friday, 8:30am – 3:00pm
Sunday hours correspond to regularly scheduled Church services.
Removal of Art: Monday, November 15, 2021, 10:30am – 1:30pm
JUROR: TERRY STRICKLAND
Terry Strickland knows she is doing what she was meant to do. Since devoting herself to painting full time in 2005, her work has won numerous awards and been widely collected and published. Terry's work, classified as Post-Contemporary Realism, is a combination of technical mastery and depth of content, in which skill and concept are held in equal regard.​
Her work has received recognition from, appeared in, or been written about by: The Huffington Post, The Artist's Magazine, Drawing Magazine, American Art Collector, The Art Renewal Center, The Portrait Society of America, International Artist Magazine, Huntsville Museum of Art, the Mobile Museum of Art and others.
Strickalnd's highly realistic and refined figurative paintings in oil have been shown extensively in galleries and museums in solo, group, and juried shows throughout the United States. Venues have included Principle Gallery Alexandria, VA and Charleston, SC; Richard J. Demato Fine Art, Sag Harbor, NY; Haynes Galleries in Nashville, TN and Thomaston ME; Peterson-Cody, and Sugarman-Peterson, NM; Miller Gallery, OH; Gadsden Museum of Art, AL; Huntsville Museum of Art, AL; Meridian Museum of Art, MS; Mobile Museum of Art, AL; Masur Museum of Art, LA; and MUW's Eugenia Summers Gallery, MS.
A book about her award-winning portrait series, The Incognito Project, was published by Matter Deep Publishing in 2012. She teaches on-going oil painting classes at Forstall Art Center in Homewood, AL. 
Terry was born in Florida and raised on the Space Coast. After graduating from the University of Central FL with a BFA in Graphic Design, she had an interesting and varied art career, working in the imprinted sportswear, gaming and publishing industries, as well as courtroom sketch artist.
Terry currently lives in Birmingham, AL with her husband, Daniel. They enjoy a close relationship with their two adult children and their spouses. The six of them, along with their pets may be found at weekly family dinners, brainstorming and collaborating on a myriad of art projects. 
For more information on our juror, visit: www.terrystricklandart.com
This exhibition is electronic submission only.
WORK ELIGIBILITY 
Entrants may submit up to three (3) entries.

 

Entries must be original, 2-dimensional fine art portraiture.
No prints, copies or student/class work are permitted.

 

No photography or paintings-over-photographs.

 

No nudes.

 

Portraits must contain a human person, and at least an ear, eye or nose. Pets are acceptable only when accompanying a human.

 

Entries must not have been exhibited in a PSA exhibition in the last two (2) years, or have ever won first place in any previous PSA exhibition, or been displayed in more than two (2) prior PSA exhibitions. There is no age limit on when works were created.
Size of work (unframed) may not exceed 36" W or 48" H.

 

All paintings must be ready for hanging, with wire in place, in an appropriate gallery frame. Wiring should not extend above the top of the frame. No "clip-on" frames will be accepted. For matted works, we strongly encourage the use of white or off white top matting. No sawtooth hangers will be accepted.

 

Accepted works need to include a 3"x 5" identification card on the back, stating: Title, Artist's Name, Medium, Size, Email Address, Cell Phone number, and Price, if for sale. If the artwork is Not for Sale (NFS), then state this along with the declared value.
Works submitted to any PSA show MUST be displayed for the duration of the show – No substitutes and no early removal. Please inform your client of the dates for which a borrowed work will be on view.
Any artist who is unable to provide a painting that has been juried into a show will be penalized by not being able to enter the next exhibition.
Finalists must make their own arrangements for hand-delivery and hand-pickup of their work to and from the Exhibition location. NO entries may be shipped to the venue or to the PSA.
ARTIST ELIGIBILITY: This Exhibition is open to PSA Members and non-member artists. • Entry fee is $35 for current PSA members and $45 for non-members. • Exhibiting Juried Members and higher are permitted to display business cards and information during this show if space is provided. (For membership application, go to www.PortraitSocietyofAtlanta.org/membership-application)
PLEASE NOTE: The PSA exhibition committee reserves the right to decline artworks that do not fall within the field of portraiture, or are deemed inappropriate viewing for children. Entries that do not adhere to the guidelines will not be judged. At delivery, any work that varies from the submitted images will be disqualified.
DELIVERY AND DISPLAY: All works must be delivered and picked up, either by the artist or authorized representative, within stated times at The Ventulett Gallery • Art delivery: Monday, October 11, 2021, 10:30am-1:30pm only • Art removal: Monday, November 15, 2021, 10:30am-1:30pm only. • Please note: without exceptions, artists are responsible for making delivery & pickup arrangements for their work.
PSA ACCREDITATION: This exhibition qualifies for PSA status credit. Only members' works not previously juried into a PSA exhibit will receive accreditation points toward membership status.
INSURANCE: The PSA does not provide additional insurance and is not responsible for possible loss or damage to works. The Ventulett Gallery agrees to insure the artist's works in the event of loss caused by natural or man-made disasters, theft, attempted theft or breakage, for the market value of such piece, as determined by the artist's asking price, less the gallery fee amount that the Ventulett Gallery would receive had the art been purchased in the usual manner during the exhibit showing. Release: Artist shall indemnify and hold harmless HIEC for any damage to the person or property of any other person which is proximately caused by Artist's works or the installation of same.
SALES: Sales are allowed during this exhibition. Works do not have to be for sale. Your price, or NFS, must be included with your entry. The Gallery shall charge a commission on sale of works exhibited therein of 25 percent. Sales transactions may be made by cash or check. Checks shall be made payable to the artist but held by HIEC until the end of the exhibit. Gallery fees are based on the total sold and shall be payable to HIEC, by the artist, upon termination of Exhibit. The price submitted in the entry will be the price represented throughout the duration of the show. Changes are unacceptable. 
RIGHTS: The PSA and The Ventulett Gallery reserve the right to photograph and retain images of the exhibit solely for educational, promotional, and documentation purposes in print or on the internet. By entering the exhibition, you agree to all conditions herein.
ENTRY FILE PREPARATION:  Save and enter image file in JPG (JPEG) format. • Size image so the largest dimension is no more than 2000 pixels, either side. Do NOT include your frame in image. 
VERY IMPORTANT:
Name your image file with dashes as follows: LastName-FirstInitial-Title-of-Artwork.jpg Example: Sargent-J-Lady-Agnew.jpg
Entries that are not properly named may be excluded from judging.
Enter using the link below by September 8, 2021.
For EXHIBITION QUESTIONS: Holly Henson at 678.733.3290 or holly_henson2004@yahoo.com 
For TECHNICAL PROBLEMS: Margaret Ann Garrett at 404.290.8086 or portraitsocietyofatlanta@gmail.com  
VIEW or DOWNLOAD THE PROSPECTUS: PSA Fall 2021 Open Juried Exhibition
ENTER ONLINE BY FILLING OUT THE APPLICATION BELOW: