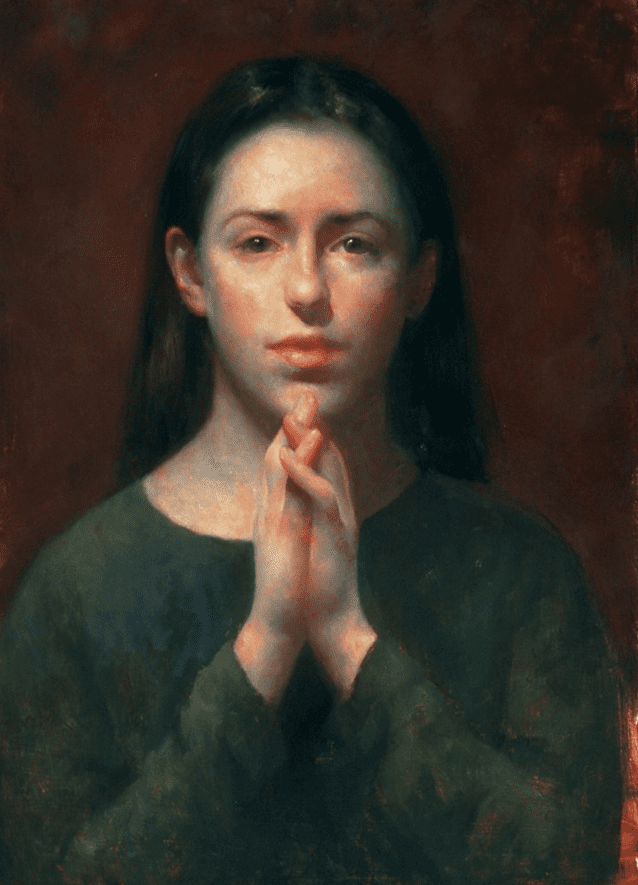 Portrait Society of Atlanta 2020 Spring Open Juried Exhibition
Due to the Covid-19 pandemic, the Spring Exhibition will be held online. A Fall Exhibit will be held at the Art Station Gallery in Stone Mountain in October. Announcements will be forthcoming today on the Spring Entries and the Online Exhibit will begin on April 11.
The Portrait Society of Atlanta 2020 Spring Open Juried Exhibition
ART Station Gallery
5384 Manor Dr.
Stone Mountain, GA 30083
www.artstation.org
Juror: Juliette Aristides is a Seattle based painter who seeks to understand and convey the human spirit through art. Aristides is the founder and instructor of the Classical Atelier at the Gage Academy of Fine Art in Seattle, WA. Juliette teaches workshops both nationally and internationally. She is the author of Classical Drawing Atelier: A
Contemporary Guide to Traditional Studio Practice , Classical Painting Atelier: A Contemporary Guide to Traditional Studio Practice , Lessons in Classical Drawing and Lessons in Classical Painting, published by Watson-Guptill, NY. Juliette is Vice President and Cofounder of the Da Vinci Initiative, providing artistic training to public school educators nationally. Aristides frequently contributes to Artist & Illustrators and Artists Magazine. Her work has been featured in magazines such as Art Connoisseur, American Art Collector, American Artist and Gulf Connoisseur Magazine. She exhibits in one person and group shows nationally including a solo exhibition, "Observations" at the Reading Public Museum of Art in Reading, Pennsylvania (2014). Aristides acquired a rigorous education on the principles of classical realism, beginning her studies in 1988 under
Myron Barnstone in Design Systems. She continued to study drawing and painting at the Pennsylvania Academy of Fine Art, then at The Atelier in Minneapolis in the tradition of Richard Lack. This work was followed by two years of instruction at the National Academy in New York with Jacob Collins, while also receiving instruction from Carlos Madrid. Juliette spent a year working with a small group of students at Jacob Collins' studio prior to
becoming a founding member of the Water Street Studio in Brooklyn, New York.
Juliette received both the Wilder Prize for Drawing and the Albert Hallgarten Traveling Scholarship while studying at the National Academy of Design. She is also a recipient of the Elisabeth Greenshields Grant. Juliette is an ART Living Master Artist and her work can be seen in the living masters gallery on the website for The Art Renewal Center. (For more information on our juror, visit: www.aristidesarts.com.)
EXHIBITION DATES:
Notification: March 20, 2020
THIS SHOW WILL NOW BE ONLINE ONLY – POSTED BY 4/11/2020
Show runs: April 11 to May 17, 2020
WORK ELIGIBILITY
• Entrants may submit up to three (3) entries.
• Entries must either be original, 2-dimensional fine art portraiture, or a portrait sculpture. For sculpture, however, you may only enter 1 piece (up to 3 views of the same piece).
• No prints, copies or student/class work are permitted. • No photography or paintings-over-photographs.
• No nudes.
• Portraits must contain a human person, and at least an ear, eye or nose. Pets are acceptable only when
accompanying a human.
• Entries must not have been exhibited in a PSA exhibition in the last 2 years, ever won first
place in any previous PSA exhibition, or been displayed in more than 2 prior PSA exhibitions (Advisory Board
contributions not in competition are excepted). There is no age limit on when works were created.
• Size, including frame, of two-dimensional work must be at least 8.5" x 11", and may not exceed 6′ x 6′.
• All paintings must be ready for hanging, with wire in place, in an appropriate gallery frame. For matted works,
ART Station Gallery strongly encourages the use of white or off white top matting. No sawtooth hangers will be
accepted.
• Three-dimensional work must not exceed 6 feet in any direction, and no component may weigh over 150 lbs.
• Accepted works need to include identification on a 3"x 5" card on the back, stating Title, Artist's Name, Medium,
Size, Email Address, Cell Phone number, and Price, if for sale. If the artwork is Not for Sale (NFS), then state this
along with the declared value.
• Works submitted to any PSA show MUST be displayed for the duration of the show – No substitutes and no early
removal. Please inform your client of the dates for which a borrowed work will be on view.
• Any artist who is unable to provide a painting that has been juried into a show will be penalized by not being able
to enter the next exhibition.
• Finalists must make their own arrangements for hand-delivery and hand-pickup of their work to and from the
Exhibition location. NO entries may be shipped to the venue or to the PSA.
ARTIST ELIGIBILITY
• This Exhibition is open to PSA member and non-member artists. • Entry fee is $35 for
current PSA members and $45 for non-members.
• Exhibiting Juried Members and higher are permitted to display
business cards and information during this show if space is provided. (For membership application, go to
www.PortraitSocietyofAtlanta.org/membership-application )
PLEASE NOTE: The PSA exhibition committee reserves the right to decline artworks that do not fall within the
field of portraiture, or are deemed inappropriate viewing for children. Entries that do not adhere to the guidelines
will not be judged. At delivery, any work that varies from the submitted images will be disqualified.
DELIVERY AND DISPLAY • All works must be delivered and picked up, either by the artist or authorized
representative, within stated times at ART Station Gallery
• Delivery: Friday, April 3, 2020, 10:30am-1:30pm only
•Removal: Tuesday, May 19, 2020, 10:30am-1:30pm only.
• Please note: Without exceptions, artists are responsible for making delivery & pickup arrangements for their work.
PSA ACCREDITATION
• This exhibition qualifies for PSA status credit. Only members' works not previously
juried into a PSA exhibit will receive accreditation points toward membership status.
INSURANCE
• Artwork is insured while it is in the possession of ART Station Gallery for 70% of the sale price or
70% of the declared value (for NFS works). Additional insurance is the sole responsibility of the artist. The PSA
does not provide additional insurance and is not responsible for possible loss or damage to works.
• By entering, artists agree to not hold the PSA liable for any loss or damage.
SALES
• Works do not have to be for sale, but sales are encouraged by this venue. Your price, or NFS, must be
included with your entry.
• The venue will keep 30% of any sales.
RIGHTS
• The PSA and ART Station Gallery reserve the right to photograph and retain images of the exhibit solely
for educational, promotional, and documentation purposes in print or on the internet. By entering the exhibition, you
agree to all conditions herein.
ENTRY FILE PREPARATION:
• Save and enter image file in JPG (JPEG) format. • Size image so the largest
dimension is no more than 2000 pixels, either side. (Do NOT include your frame in image)
• Very Important: Name your image file with dashes as follows: LastName-FirstInitial-Title-of-Artwork.jpg Example:
Sargent-J-Lady-Agnew.jpg, entries that are not properly named may be excluded from judging
• Enter using the link below by February 18, 2020.
QUESTIONS: Holly Henson at 678.733.3290 or holly_henson2004@yahoo.com
TECHNICAL PROBLEMS: Donna Leonard at (770) 630-5820 or donnaleonard@bellsouth.net
ENTER ONLINE BELOW: