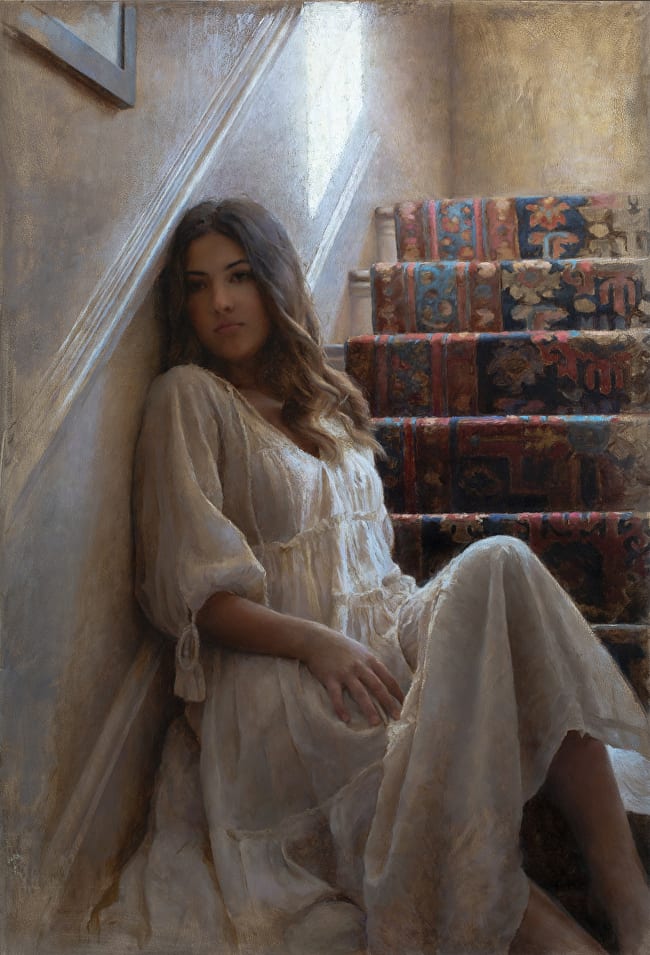 Portrait Society of Atlanta 2020 Fall Open Juried Exhibition
The Portrait Society of Atlanta 2020 Fall Exhibition Open Juried Exhibition is online as of November 20, 2020.
EXHIBITION DATES:
Entry Deadline: October 28, 2020
Notification: November 18. 2020
Online Exhibition Begins: November 20, 2020
This exhibition is electronic submission only.
JUROR: LOUIS CARR
Louis Carr (b. 1981) is a North Carolina based painter. Carr's work focuses on classical realism through the delicate rendition of the human figure and landscapes of the natural world. His hand for draftsmanship and interpretation of value combined with his empathetic insight of form and expression work together to create an unmistakable vitality in his paintings.
Growing up in Clarksdale, Mississippi, Louis enjoyed a personal relationship with artist Marshall J. Bouldin III. This life-shaping experience later inspired Carr's specialization in human portraiture. After receiving a scholarship to study at the University of Mississippi, Louis pursued his degree in Fine Art, opening his understanding of conceptual themes. Compelled to refine his technical skills even further, he moved to New York in 2013 where he studied at the Grand Central Atelier under the guidance of Jacob Collins, completing his formal artistic education.
In 2017, Louis Carr co-founded East Oaks Studio of Raleigh, NC with fellow artists Michael Klein and Joshua LaRock. Using his business acumen and vision for a new artistic community, Carr has worked to create an influential environment where artists seeking to master their craft could thrive through instruction and mentorship. (For more information on our juror, visit: http://lcarr.faso.com/)
QUESTIONS: Holly Henson at 678.733.3290 or holly_henson2004@yahoo.co