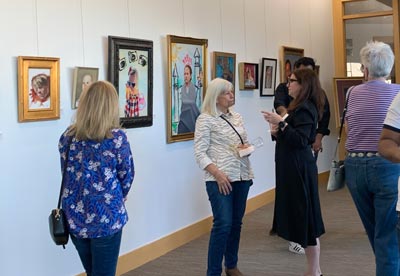 Opening Reception – 2023 Fall Exhibition
Join us at the opening reception in this beautiful gallery for the awards presentation, hors d'œuvres and live music.
The opening reception will be from 5pm to 7pm on December 2nd.
Arts Alpharetta is a vibrant arts community and we look forward to our first PSA exhibtion at the Alpharetta Arts Center Gallery.