By Nancy Honea, Accreditation Chair, Past President and Advisory Board member
At the Portrait Society of Atlanta (PSA) meeting on Sept. 25, 2018, it was my honor and privilege to present PSA Member Status upgrades to nine PSA members. These promotions were awarded as a result of the recently completed 2018 PSA Merit and Excellence Upgrade opportunity. This nine-month process was handled by PSA Past President Michele Smither, who served as MM/ME Chair with occasional assistance from our President and three Advisory Board members. The process required meticulous work that Michele managed conscientiously and professionally.
Since 1991, the PSA has periodically offered this opportunity for our members to upgrade their status level. We designed it specifically to inspire our members to strive for higher excellence in their portraiture, and to recognize this achievement. Additional benefits to applicants are the personal critiques and comments from each of the three jurors.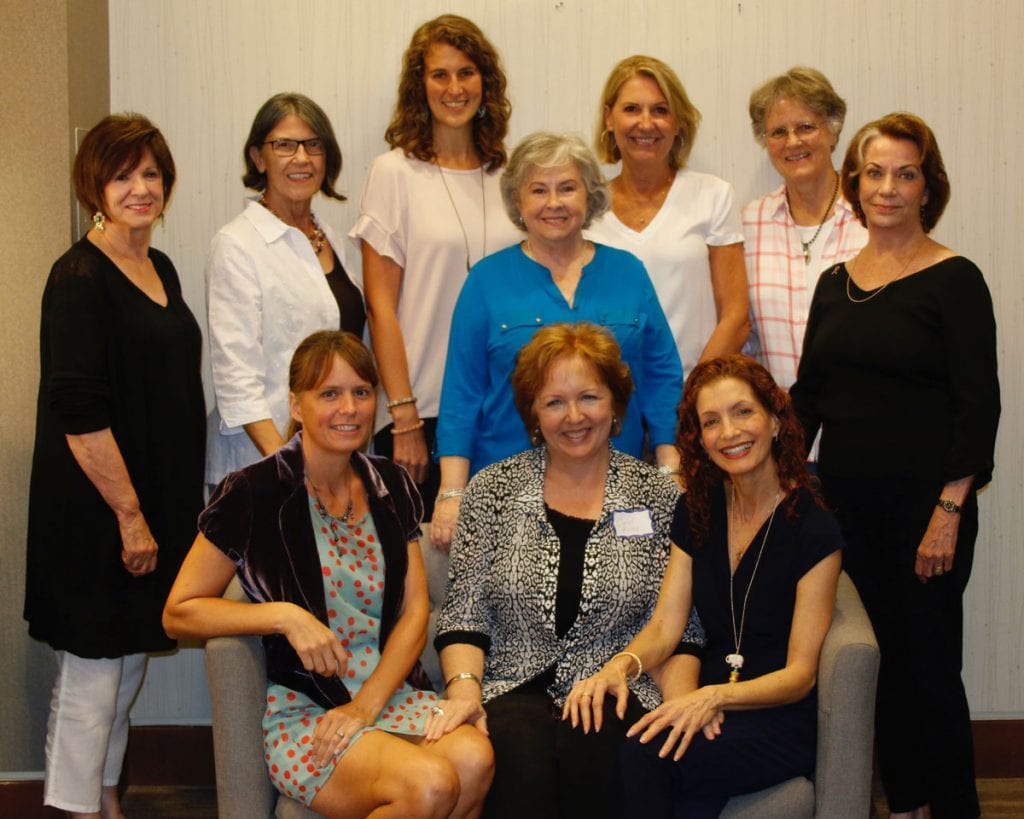 For this process, the PSA secures three nationally-noted artists in the portrait field to judge the entries independently. Jurors for this event were Margaret Baumgaertner, John Howard Sanden and James Tennison. To become eligible, applicants must be PSA Juried or Merit Members in good standing. Each applicant submits 8-10 images of their best portraits. The judges grade these images based solely on artistic merit in a 1-10 range in 11 designated categories. The total points may give each applicant a score that, if high enough, may fall within the range of either Merit or Excellence.
Certificates that recognize our newest Members of Merit were proudly presented to Carol A. Costello, Cheryl Mann Hardin, Lora E. Hill, Donna Garrison Leonard, Nanybel I. Salazar and Katherine Schuber.
In the 27-year history of this process, the highest achievement for a body of work, "Member of Excellence" status, previously was awarded to only four PSA artists: Thomas V. Nash, June E. Blackstock, James B. Schell (d) and Clyde Burnette (d). As of this 2018 Upgrade opportunity, certificates were proudly presented to our three newest PSA Members of Excellence: Melissa M. Crawford, Carol Baxter Kirby, and Leah Burchfield Mantini.
Photo credit: Holly Henson