By Sandra Colquitt
We are all familiar with, and enjoy, the great museums of America—The National Gallery, The Metropolitan, The Art Institute of Chicago, to name a few. But there are perhaps lesser known museums in this country that provide a unique opportunity for the public to see great works of art. Two such collections are The Barnes Foundation Museum in Philadelphia, and The Ringling Museum in Sarasota, Florida. The two early 20th century American collectors, Dr. Albert C. Barnes and John Ringling, wanted to leave the paintings that they treasured to the public for education and enjoyment. They both grew up poor but made great fortunes which they used to accumulate the best art of certain eras and genres.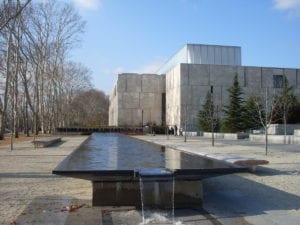 Dr. Albert Coombs Barnes–The Barnes Foundation 
Albert Barnes was born in Philadelphia in 1872. Although he came from humble beginnings, he showed an early aptitude for science and received a scholarship for a three-year medical course at the University of Pennsylvania. Working odd jobs, he saved money to further his education in chemistry. He eventually carved out a career in pharmaceuticals, during which he  developed the antiseptic, Argyrol. In the early 1900's, the phenomenal success of Argyrol made Barnes a millionaire by the age of 35.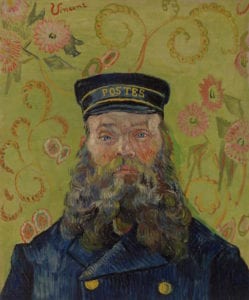 Barnes' interest in painting and collecting art was a thread that ran throughout his business career. With the help of his high school friend, accomplished painter William Glackens, Barnes began to collect and study art. Glackens introduced Barnes to a new wave of French painters, including: Pierre-Auguste Renoir, Paul Gauguin, Claude Monet, and Paul Cezanne, who were just beginning to stir the public's awareness. In 1912, Barnes gave Glackens funds to go to Paris and purchase art work. Glackens bought more than 30 works on Barnes' behalf, including van Gogh's The Postman. Over the course of the next four decades, he assembled what is now considered one of the world's greatest collections of Impressionist, Post-Impressionist and early modernist European paintings. The museum contains the world's largest holdings of Cezanne and Renoir art. What makes the collection extraordinary is not just the artists, but that Barnes acquired so many of their best works.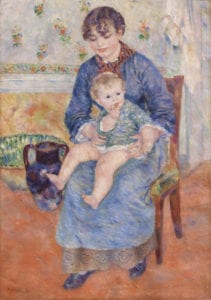 In 1922, on 12 acres of land in Merion, Pennsylvania, the Barnes Foundation opened its doors as an educational institution dedicated to promoting an appreciation of fine art and horticulture. Dr. Barnes was greatly interested in art education and believed that art had the power to improve minds and transform lives.
According to Dr. Barnes' will, he wanted the museum to always remain in Merion, Pennsylvania. However, after his death, declining finances, and lack of upkeep caused the city of Philadelphia, amid legal controversy, to petition moving the museum to their city. Finally, in 2012, the Barnes was moved to its current location in Philadelphia, into a state-of-the-art building with 12,000 square feet of gallery space. The Barnes collection, in 2009, was valued at over 25 billion dollars.
Dr. Albert C. Barnes died in 1951 at the age of 79 in a tragic car accident. One can only imagine what other treasures would have been added to the collection if he had he lived longer.
---
John Nicholas Ringling—The John and Mable Ringling Museum of Art 
The man who would one day build a great circus empire was born in 1866, in McGregor, Iowa, to a German immigrant harness maker and his wife. He was the second youngest in a family of seven brothers and one sister. Perhaps he is best remembered as a circus showman and promoter, but he also is known as the man who brought an impressive art collection and museum to Sarasota, Florida, in the early 1900's.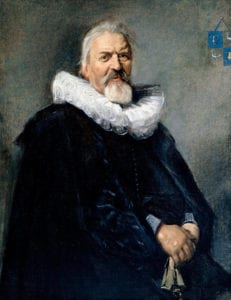 In 1884, five of the Ringling brothers, including John, put together what would become the quintessential American circus. Ringling, who started as a clown in the circus, eventually became manager and handed scheduling, contracting, and booking acts.
In 1905, John Ringling married Mable Burton of New Jersey. As his fortunes grew, he became interested in collecting fine art. Like many wealthy Americans at the turn of the 20th century, the Ringlings made annual trips to Europe. This is where he sought out new acts for the circus. Together with Mable—and a Munich art dealer named Julius Böhler —, he began collecting artworks by old masters, including: Peter Paul Rubens, Sir Anthony van Dyck, Diego Velazquez, Jacopo Tintoretto, Paulo Veronese, Doménikos Theotokópoulos (El Greco), and Thomas Gainsborough. These paintings became the nucleus of an extraordinary collection that fills The Ringling today. 

In 1911, John and Mable Ringling purchased 20 acres of waterfront property in Sarasota Florida and they built a Venetian style mansion on this land and named it Ca' d'Zan, or House of John. By 1925, John Ringling's personal wealth, holdings and companies were estimated at nearly $200 million. This allowed him to acquire even more master works to add to his art collection and he built a 21-gallery museum, modeled on the Uffizi Gallery in Italy, to house his treasure trove. The result is a museum and a courtyard filled with replicas of Greek and Roman sculpture, including a bronze cast of Michelangelo's David. Ringling opened the museum to the public in 1931, saying he hoped it would "promote education and art appreciation, especially among our young people." Upon his death in 1936, the museum was bequeathed to the people of Florida.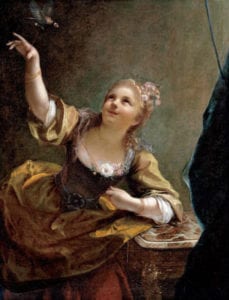 Ringling's fortune was hurt by the stock market crash in 1929 and depleted by the time of his death. Creditors and legal wrangling delayed the settling of his estate for a decade. Between 1936 and 1946, the Museum was rarely open and not properly maintained. In the decades that followed, even though the museum was open to the public and well-visited, funding difficulties and deterioration continued to plague the facilities. In 2000, after years of negotiation, the state passed on governance of the museum to Florida State University. Agreements reached between the university and the State provided funds and The Ringling began to flourish once more.
Today, The Ringling Museum of Art is home to one of the preeminent art and cultural collections in the United States. It's the final act of a story that began nearly a century ago, with the circus impresario and his wife's shared love for Sarasota, Italy, and Art.
To plan a visit to The Ringling, click here: https://www.ringling.org/museum-art
To find out more about the Barnes Foundation, start here: https://www.barnesfoundation.org
Header photo: The Barnes Foundation. (Photo/Michael Perez)