In September 2019, Louis Carr taught a three-day workshop for the Portrait Society of Atlanta titled: Creating Poetry in the Commissioned Portrait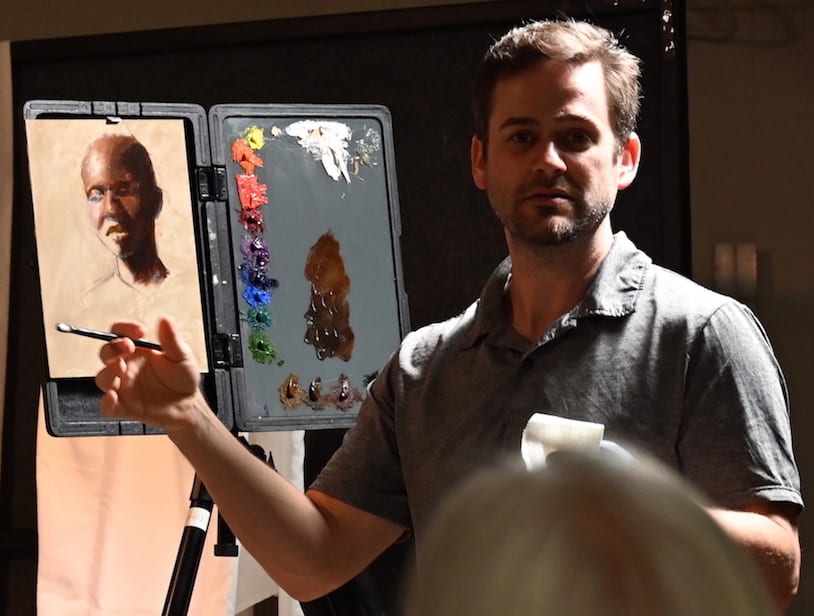 Over the course of the three days Carr presented the elements of a portrait as blocks which build on each other. Through a daily demonstration, he step-by-step illustrated ways to achieve a likeness, plan a strong composition, utilize gesture and emotion, while creating dimension and developing character.
Just as it's impossible to separate the body and soul, it's a false dichotomy to assume that you must choose between a technical or aesthetic approach to painting. And as Louis Carr said, "A strong likeness is foundational, but finding poetry in the identity should be strived for as well."
Click on a photo from the slideshow (left) to view the image full size, and scroll through all images from this event.