Dona Rae Sawhill
We are very sad to announce the passing of one of our dearest Advisory Board members, Dona Sawhill, on the evening of March 26. Dona, who was 81, had been suffering a serious illness and various complications for decades.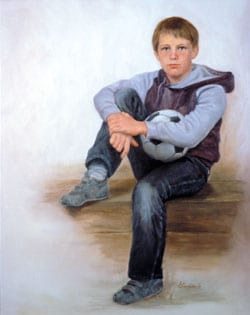 As a dedicated and selfless volunteer, Dona consistently went beyond the call of duty on behalf of the PSA. Upon each request for her input she worked tirelessly to proofread and research Bylaws and Robert's Rules of Order to ensure she was giving correct advice to others. As a PSA President (1989-91), she was instrumental in reorganizing our corporate structure, instituting the membership levels and promotion procedures, revising exhibition procedures, and revising Bylaws as needed — all with legally perfect professionalism for the security and growth of the organization.
As a Member of Merit, her skills as an artist were equally impressive and she shared advice and supportive critiques generously. She was extremely intelligent and savvy with a wry sense of humor.
Dona touched the lives of many — in person and by her decades of service. In fact, the PSA would not be here today without her.
MEMORIAL SERVICE
Thursday April 2, 2015
Visitation begins at 1:30pm
Service begins at 2pm
Service will be at:
Bill Head Funeral Home – Duluth
3088 Duluth Highway
Duluth, Georgia 30096
(770) 476-2535
Friends and relatives are welcome as we mourn her passing & celebrate her life.
TRAFFIC NOTE:
If you are coming to the funeral home from I-85, please allow an additional 15 minutes due to construction traffic on Duluth Hwy/120. If you enter Duluth Hwy from Buford Hwy you will avoid the construction issues.
In lieu of flowers, donations may be made to Peachtree Christian Hospice, 770-232-7727.